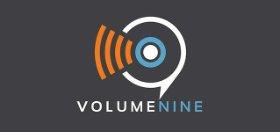 We believe inbound is challenging but worth it to do right. Started in 2006, we are a group of energetic geeks who know hard work is the best way to drive real results and ROI.
Your brand has a difference to make in this world. Volume Nine helps grow your sales or lead flow so you can focus on making that difference. Volume Nine helps companies use digital marketing to create a predictable, steady stream of customers. We use SEO, Content Marketing, Social Media, and Web Analytics to help brands improve the bottom line contribution from their organic channel.
Our mission is to align with your business 100% so we can keep you on track with the ever-shifting digital marketing industry.