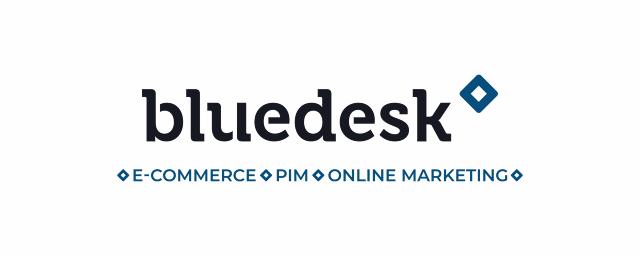 Bluedesk is a full-service web-agency founded in 1995 and is specialized in e-Commerce solutions. We Conceive, Design, Build, and market converting e-Commerce solutions. From a full-service approach our marketeers, UX designers and web developers concern about your online success. From the first idea to the operation. Along with your own team.
Bluedesk counts over 40 dedicated employees, with more than 20 years' experience. Working in the field of Concept and Strategy, Design and Development, Servicing and e-Marketing, Bluedesk is a solid, strong and full-service partner.

Bluedesk moves in a market of professional business customers with challenging online demands. We have distinguished ourselves with a clear vision, better concepts and with perfectly fit solutions. Our approach is clear and effective and our team is committed. Our portfolio is convincing and gives insight in de capacity and the possibilities our company can offer.

Since 1995 we have helped hundreds of organizations with challenges like increase in sales, internationalization, process enhancement, communication, cross media brand awareness and more.

Strong partnerships with market standards like DynamicWeb, give us the possibility to implement worldwide online state of the art e-Commerce solutions for our customers. We offer solutions, to service multi-channel customers successfully.