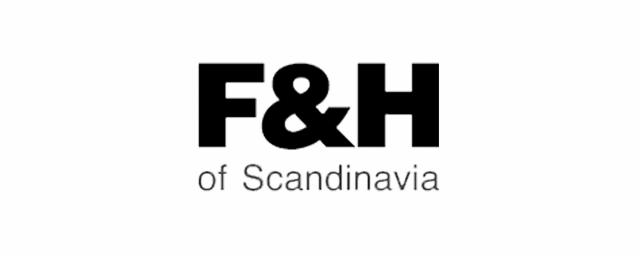 F&H is the leading wholesaler of glass, kitchen equipment, porcelain and furnishing in Scandinavia. The company supplies some of the leading specialist traders and grocery chains in the Scandinavian market with a long list of well-known local brands such as Rosti Mepal, Nuance, Södahl and Blomsterbergs.
The Challenge
Within the last couple of years, F&H has launched a series of individual single brand ecommerce webshops in close cooperation with DynamicWeb partner Twoday Co3. It required many manual and expensive hours to maintain and update the individual shops, especially considering that the primary customers are identical.

Consequently, F&H decided to launch a new solution capable of representing all the brands in one single solution in order to optimize the handling of different shops.
The Solution
The challenge has been solved by gathering all the single-brand webshops in one single DynamicWeb eCommerce solution with AX integration, which enables customers to switch between all the brands - Blomsterbergs, Södahl, Rosti Mepal, Nuance, Soehnle, Holm, Severin, Jacob Jensen and Mads Stage. The customers are able to combine products from different brands in the same order.

The entire solution is coupled in the twoday Co3 Espresso solution, based on the DynamicWeb All-in-One Platform, which contains a series of standard best practice templates and tools – including integrated ecommerce, responsive design and integration to ERP systems.
The Result
By using DynamicWeb, F&H can now handle and optimize all the different shops from a single platform. The ease of use also means that F&H is capable of handling 80% of the implementation without any 3rd party assistance, which saves a lot of money and resources.
The new eCommerce solution has also given way to additional cross- and upselling across the different brands, as customers are able to flick between shops with the same shopping cart.
On top of that, F&H now spends less time maintaining the solution. The previous setup required a series of identical updates and alterations one nine different shops.
Everything is now handled in one single solution, which helps optimize the daily processes. The Dynamics AX integration ensures that all inventory and prices are up-to-date.